Start here: lead and develop a culture that represents the ideals and actions of a brand, product or company. Tell great stories. Open up a real conversation. Or 12. Deliver legitimate product insights and offers. Analyze and re-adjust constantly. Talk to everyone: at both your company and among your fans/followers/users/customers/consumers.
In doing this, build something that enriches both company and consumer – a creative social body that produces the stories, interactions, and images that both parties benefit from. Get consumers feeling closer to your product, and your company feeling in tune with your customers. Try to get into constant 'win-win' scenarios.
Skills
Community Management goes way beyond social media acumen – so don't just rely on "knowing Twitter." Employ f***ing great writing, tactical marketing sensibility, customer support patience, strong visual design, powerful client service, a touch of French-styled culture studies (just me?), and big data analytic prowess. And possibly a cat. Because when in doubt, cats seem to work.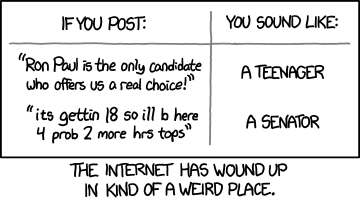 Community Management is rarely about physical social organizing. It can happen, often in the form of special events or Meetups, but the bulk of what Community Managers do is Social Media-related. Hence, the term "Social Media Manager" which is a pretty comparable position. The importance of the word 'community' comes from your brand having someone to talk to. And that 'someone' is preferably, the optimal/actual consumer of a product motivated by a tangible, practical interest in what your company has to say.
In general, a community manager executes strategic uses of social media channels for brands, companies, and/or products. They also serve as a front-line for customer support inquiries, market research and brand sentiment assessment (e.g. early warning system for bad news). Community Managers also surface exceptional brand evangelists, run contests, and publish content for all social channels, slowly building authentic cultural capital with consumers over time.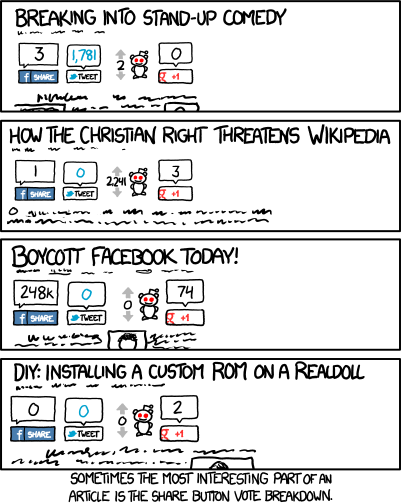 Start Rocking at Community Management
Be Real: The best community managers are fluent social media users. They know the difference between a tweet, a Foursquare tip, a Facebook photo album (with captions) and a status update that actually makes people want to respond. Bring your gut understandings to every post or you'll be odd and alienating.
Lead with personal engagement: Comment constantly. Respond to questions, even when they are banal as other users will see this and be more likely to ask a harder question. Like things that your brand/company wants to hear. Share the kinds of photos, articles, stories, and resources you'd hope to get from your community. The culture of successful community management comes from hundreds of light touch engagements. Do not retire on four "awesome" posts.
Show people what they should do: If you want to solicit creative work from your community (aka user-generated content or UGC) you should show them great, legitimate examples of what you are looking for. Lead experimentation by explicitly offering creative direction and helpful tips. Champion early authentic responses that fit into expectations. Curate with attention.
Identify and celebrate influential users: There will be great users with wonderful stories as surely as there will be 'trolls.' Don't feed the trolls, fete the wonderusers. Highlight great experiences and stories. Reach out to key users, if possible, and thank them personally. Company swag and/or validation will cement their sense of loyalty and positivity. Build out contact info for big projects/campaigns that you need help getting off the ground.
Moderate hard and consistently: Moderation of content and interactions is the filter to create the user culture your brand/company needs. Try to be as open as possible, but draw a hard line where freedom of speech begins to alienate the positive fans and followers you cherish. Consistency in moderation will protect your reputation and right to censor content as viewed by the community. Inconsistency is always indicted as a form of tyranny, and can unsettle the all-important sense of trust successful communities rely on.
Try to break your sh*t – before your users do: Every thing you release will have bugs, errors, and issues. Go through expected behaviors (log in, register, complete basic actions, share to social networks, etc.) on several platforms and browsers. Then go back and do the weirdest things you can. Document everything. Tell your developers. If no changes can be made, figure out the work-arounds.
Conduct constant research on your own community: Watch constantly for patterns in user behavior. Test constantly for content that plays well and content that falls flat. Use this to optimize publishing calendars. Use polls and questions to invite direct user input on trends you've noticed. Present weekly or bi-weekly summaries of community dynamics to highlight patterns and important learnings for leadership and clients. Use these presentations as a regular opportunity to redirect efforts and improve engagement benchmarks.
Develop 24-hour support systems: Social media channels are not a 9-5 business. Plan for peak engagement times and shift coverage accordingly. This probably means you don't need to be at work at 7 am. Unless you've got an active community in Japan :-/ Find loose coverage for times outside of explicit community management windows. Also develop clear systems for escalating issues from outside coverage to the community manager.
Think long term: In all the day-to-day work defining community management, it's easy to loose track of the big picture. Find milestones to mark and celebrate. Leave time for thinking about big events. Develop long-term goals for community interactions, tone, and sentiments. Watch for emerging social networks and social media tools to try out. Succeed. But stay hungry for more success.
Where I learned this
As the current Community Manager of a Fortune 500 company, and the former Community Manager of an TechStars-backed iPhone app, I've seen the importance of social media management at all levels. There is a distinct advantage for businesses that take engagement with customers via social media seriously. As Facebook use in the United States passes 50% of citizens, and smart phone adoption rates have jumped to 47% of Americans, more and more consumers are entering the worlds of community managers. And that's where companies are going to want some great talent. How good is your Community Manager? will be a benchmark for how social is your company?